Available upgrades: touchscreen and software, new impulse head, or soft tissue tips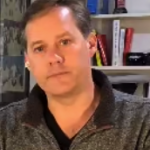 Here are three PulStar upgrades that will literally make more impact with your patients, and perhaps open the doors to patients you didn't even know you were missing. You can likely get full purchase price tax deductions for year-end upgrade purchases.
–Christian Evans, president of Sense Technology
Touchscreen and software upgrade
If you've had the computer system with your PulStar for more than 5-years it's time to think about upgrading.
See the 1:37 minute video showing new touch-screen available as an upgrade or as part of the new Full Suite PulStar system.
View pre and post adjustments
One of the keys to the PulStar is that both patient and doctor can see before and after picture of pre and post adjustments. Use the new huge 27 inch touchscreen to make an even bigger impact. The beautiful thing is that the touch screen and computer are separate from the PulStar so we can trade out systems in a plug and play upgrade.
Impulse head upgrade
The impulse head is the heart of the PulStar system and our latest version has several significant improvements.
See the 3:57 video to see how you can get better results for your patients and a new 3-year hardware warranty that includes loaners in case of any repair needs.
Please read this testimonial from Dr. Milo Wilcox, Salina, KS
"THANK YOU for the new head and the great customer service. I called you after 5 p.m. on Thursday and had the new head and the computer program update by 10:30 a.m. Friday. The new head is an amazing improvement. Virtually ALL my regular patients feel the difference. It feels more intense, and it delivers better results, in my opinion. I will update my other PulStar head after our income increases. Thank your dad for me for his continuing efforts to improve the PulStar and our service to sick and suffering patients. We sure have and "unfair" advantage over our peers. I just turned 78 in April, and I still practice FULL TIME, 40 hours/week in the office. The main reason is because I can, and I love what I do with the amazing PulStar results."
If you want to upgrade you'll have the same force output with less energy created from the impulse head itself, but your patients will feel more impact and get better results.
Soft tissue tips
The PulStar has some great adjusting options for soft tissue that works best with specially designed tips.
Watch the 3:36 minute video on soft tissue tips for use on trigger points or with the extremities or larger muscle groups.
Analysis and adjustment of spine, plus treatment of soft tissue and extremities
Gentle but precise techniques open doors to patients you didn't even know you were missing. Point mode for soft tissue work where the rate goes from 4 impulses per second and sweeps up to 90 and back down. Myofascial mode where you can keep the rate from 30 to 50 impulses per second to work along or across muscle fibers or with the extremities. Get a set of 4 tips or purchase individual tips for your PulStar.
PulStar now incorporated into the curriculum at Palmer College
The leaders in Chiropractic education like Palmer College have integrated the PulStar into their Technique curriculum. They're introducing the PulStar to the students who will become the future of the chiropractic industry.
Clinical trials prove effectiveness
All this comes on the heels of a series of randomized control trials and other clinical studies performed recently that overwhelmingly support the effectiveness of the PulStar for various conditions. Download the research bundle for more information—or, if you are a PulStar DC, use it to show your patients that you are using evidence-based chiropractic.