PulStar Impulse Therapy Chiropractic Devices
Our product line up was created to make the PulStar the most flexible computer assisted multiple impulse adjustment system on the market. Don't believe us?
Scroll down to find out more.
Want expert help figuring out the right PulStar system for you?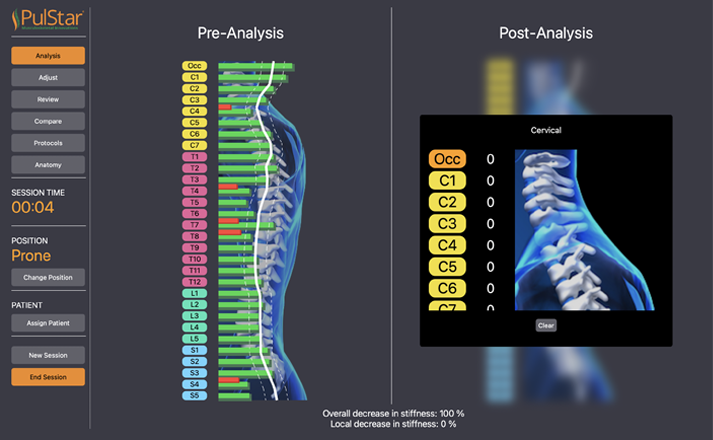 We're the only system on the market that shows you and your patient the full spine on one screen!  No switching views or missing crucial details in the transition areas. When in the analysis mode, the PulStar zooms into that region to focus the doctor on the area in real time.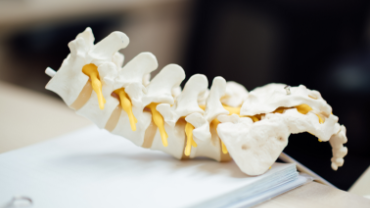 Precision is key when adjusting the spine and we know you expect the best from your instrument adjuster.
The PulStar calculates the relative stiffness of the vertebrae by measuring the rate of the movement of the vertebral mass.  So whether it's one or 90 impulses a second you can be sure you're providing accurate and precise care.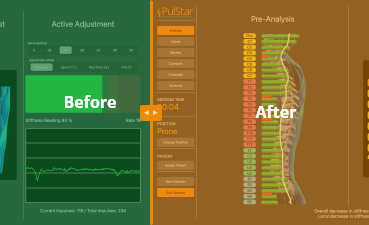 Easy to Understand Graphics
Our patient friendly graphics show a full spine view so we not only fit more information on the screen but we make it easy to communicate what's happening and how it's helping to the patient receiving treatment.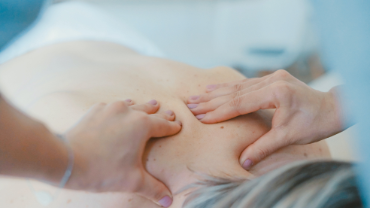 One System for All Tissue
The key to holistic care is treating both skeletal and soft tissue issues.  If we know you need both why would we split the systems?
The PulStar system can do both osseous and soft tissue adjustments on the same system.  Reducing the need for the patient to move during the treatment, lowering your costs, and increasing visit efficiency.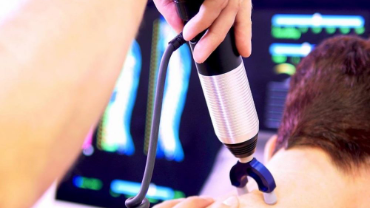 Manipulation is all in the hands so why would we take your control and put it in a computer mouse or keyboard? Everything about the PulStar from changing spinal sections, adjusting mode and even force levels can be controlled directly from the impulse head.  So you never have to take your hands away from where they need to be most — on the patient.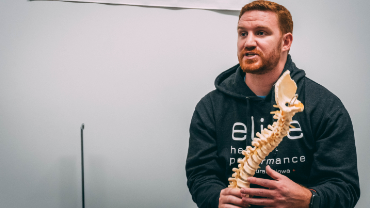 Patient communication during a visit is crucial — so we made sure it won't be interrupted.  At only 65 decibels PulStar is no louder than a normal conversation or some background music.
You won't have to strain to explain what's happening during a treatment with the PulStar.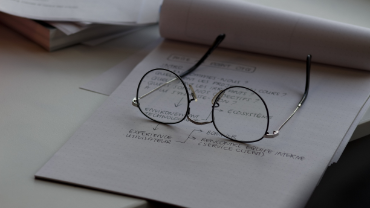 Documentation can be a pain but all PulStar systems come with our custom patient database.  With recorded results and analysis and searchable records the PulStar patient system makes treatment documentation a breeze.  You can even pull up the last visit to quickly show progress! Even better?  It's included at no additional cost.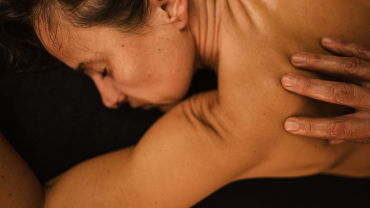 We know some patients, especially children, can be sensitive to the initial scanning process so we put in some extra time and developed a low force scan option.  Reducing the pre-load force to less than half of other systems on the market to make sure every patient has a positive experience.
Get all this for your practice and patients today:
Does your practice need a PulStar?
Take our quiz to find out if your practice could benefit from a PulStar and which system is right for you
What conditions do you primarily treat? (Select all that apply)
What is the primary age range of your patients?
How many patients do you see a day on average?
Do you plan to use the 179 deduction to write off any new practice purchases this year?
Do you currently have any pain or physical restrictions that prevent you from manually adjusting?
Are you looking for a system that is budget friendly?
Do you work in multiple practices or frequently run health screenings outside of your clinic?
Do you need something with a large display or touchscreen abilities?
Thank you for completing the test, to unlock the results please enter your details below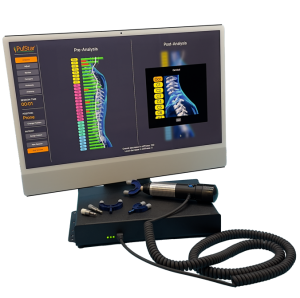 STANDARD: PulStar G3 Tech Suite
The PulStar G3 Tech Suite with its 24″ display is great for doctors who have a smaller budget and only one clinic where the PulStar will not need to be moved and has a very small footprint.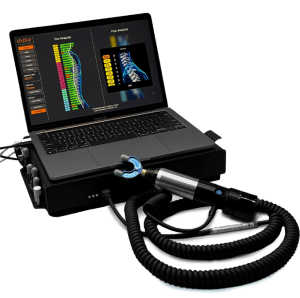 PORTABLE: PulStar G3 Mobile Suite
The PulStar G3 Portable Suite has a 13″ laptop and is ideal for doctors who work in multiple practices, make house calls, or run health screenings outside their clinics.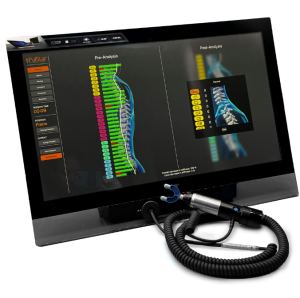 PREMIUM: PulStar G3 Full Suite
The PulStar G3 Full Suite has a larger 27″ display which allows for even more visual impact. The doctor and patient can easily see where the issues lie. The addition of a touch screen makes using the software that much more intuitive.
Osseous and soft tissue software
Impulse head with on head controls
Not sure what you need or want something you don't see?
We can customize any of our systems. Just reach out to find more.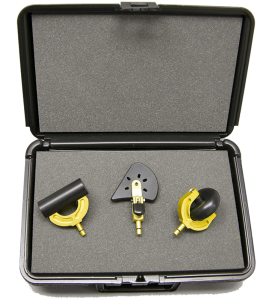 Soft Tissue Tips
Great for working with points along the muscle as well as extremities and plantar fasciitis. These optional tips give you a soft tissue instrument like no other on the market. With the multi-purpose tip, which has 6 separate positions, there are a total of 9 different tips included in the set. Watch a 3-minute video on the soft tip set.
Positional System
The positional system can be mount to the wall, or easily mounted on the edge of a countertop. The PulStar can be operated with the patient prone, sitting or standing. The positional system is designed for seated or standing chiropractic analysis and adjustments.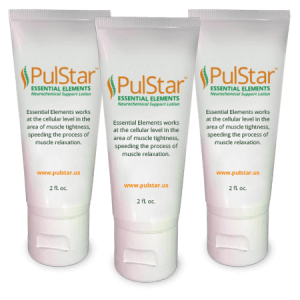 Essential Elements Topical Soothing Lotion
Essential Elements is a cosmetic lotion developed as a soothing application to help support manual therapy, of all kinds, between visits
Hear what other Chiropractors have to say about how PulStar improved their patient outcomes and prolonged their careers.
Ready to find out how PulStar can help you?
34 Years of Research & Development All For You
Check out our blog, whitepapers, research, ebooks, and guides.
Everything you need to feel confident we can back up all our big talk with real results.