Check out the latest pro-tip posts, guides, and clinical research from The PulStar team.
Fill out this form to receive regular expert tips in your inbox!
Latest Pro-Tips blog posts: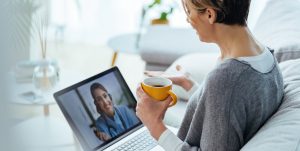 Here's why telemedicine is perfect for Chiropractors, and how you can pull it off.
Read More »

Summer heat means flip-flop season and the peak of outdoor activity for the year. It also means that cases of plantar fasciitis, of which there
Read More »

This post shares four reasons to hire a chiropractic associate, and the patient visit volume you should have to consider taking on an associate.
We also cover what can help speed training, where 80% of the time that associate hiring problems develop it's because the clinic director is good with patients but not with training.
Read More »
Our patented technologies are specifically designed to help your "healing hands."