Maybe you can relate to these testimonials from Chiropractors for whom the PulStar unit dramatically improved their practices.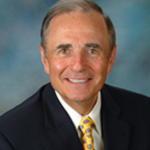 "THANK YOU for the new head and the great customer service. I called you after 5 p.m. on Thursday and had the new head and the computer program update by 10:30 a.m. Friday. The new head is an amazing improvement. Virtually ALL my regular patients feel the difference. It feels more intense, and it delivers better results, in my opinion. I will update my other PulStar head after our income increases. Thank your dad for me for his continuing efforts to improve the Pulstar and our service to sick and suffering patients. We sure have and "unfair" advantage over our peers. I just turned 78 in April, and I still practice FULL TIME, 40 hours/week in the office. The main reason is because I can, and I love what I do with the amazing PulStar results."
Dr. Milo Wilcox – Salina, KS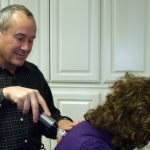 "I have had my PulStars (2) since September, 2011, and they have not had ANY problems … I have to say that it is surely refreshing to meet such a grounded, quality family as yours is. It is always a pleasure to call, and I always walk away from your phone conversations with a great big smile on my face. I can always count on you guys being there, and being REAL FAST when solving any problems …  I will have to rebuild [after Hurricane Harvey]. But that's alright. The new clinic will be my legacy, and of course, we will use the PulStar."
Click here to read Dr. Alexander's full testimonial, which includes why he chose the PulStar and some important observations.

Dr. Greg K. Alexander DC – Houston, TX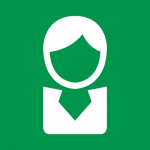 "Hopefully we can get that PulStar machine in our office soon—my patients are threatening my life. No I'm just kidding … but your stuff is that good."
Dr. Cass Bader DC – Taylor, MI

"You asked if the PulStar 'really does what I said it does'." Yes, it does. It's a very versatile instrument in that it both evaluates and adjusts… the PulStar is at least as good as any other system of analysis and adjustment, and better than most. 90% of my practice is now instrument, and it has greatly reduced the physical and mental stress of practice. I wish I'd switched 5 or 10 years ago, because it would have saved me a lot of wear and tear."
Click here to read about Dr. Walton's first year and a half using a PulStar.
Steve Walton DC – Maui, HI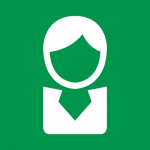 "I have used sophisticated instrumentation daily on hundreds of patients for over 30 years, and have used Pulstar for the last 3. Not only is PulStar repeatable at a very high level of accuracy, but it correlates closer to the precise radiographic measurements we use, examination findings and symptomatology… I am excited each day with the ease and comfort of use to my body and ears and the results we get… If you wish to feel like a chiropractic scientist and healer, PulStar is the technology of choice. I can say that if more knew of this technology, revolving doors would have to be installed in most Chiropractic offices."
Brad Batchelor DC – Boone, NC
"When I learned of the PulStar and saw the confirmation of what was in the patient's spine, and then was able to go in and adjust that precise area, and then go back and see that I had accomplished something, it was not only confidence-building for me after 30 plus years and the patient can see those results as well."
James Davis DC – Wellsboro, PA
"Before, I did manual treatments. I tried to get patients to come as much as I could get them to come. Now I try to get patients out of pain as quick as I can, and get them out of my office as quick as I can. And, inevitably patients find their way back in my office because we give them such good results with the PulStar."
Tom Marcuzzo DC – Omaha, NE
"Nobody can say with a manual adjustment that you used 20 pounds of force on this C5. It's impossible. But if anything happens you can get the printouts from the PulStar and it will show you how much force you used to treat each segment. You're not going to have anything back you up better."
Brian Sharp DC – Springfield, TN
"What I have found is the PulStar allows me to treat a very large range of patients, very comfortably, very confidently. One, knowing that I am finding exactly what's wrong with their spine. Two, that I am treating them in a very safe and effective manner…"
Stephen Savoie, DC – Clermont, FL
Dr. Maggio shares the benefits of having his practice powered by PulStar.
James Maggio, DC – Virginia Beach, Virginia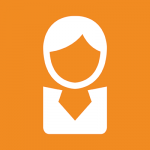 "This kind of feedback NEVER gets old, no matter how much we hear it. Last week, I had a new patient visiting here for vacation. He did GREAT with PULSTAR. Yesterday, he was speaking with a friend "back home", who was seeing their old chiro for 6 weeks, and no improvement.
He shared the info we got from your search page, and sent his friend to Dr. Greco in Hazelton. First visit, he got great results. Patients LOVE the PULSTAR. Thanks for the technology!"
Peter J. Szakacs, DC – The Villages, FL describing vacationing patient's reaction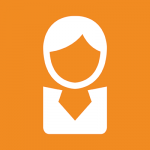 "…The results were unbelievable, it opened my practice up to so many patients that would normally not seek chiropractic care."
Leland Northcutt, DC – McMinnville, TN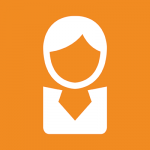 "I market by giving each patient a copy of the printout of the PulStar analysis on each visit.  This simple step results in forty (40) new patients each month.  I don't advertise or do screenings, I let my patients do the marketing for me."
Gil Morgan DC – Missouri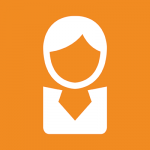 "…Over two and a half times the income using the same patient base without even adding new patients!  How do I do it?  It's simple.  With the PulStar not only am I able to eliminate patients' symptoms more quickly, but I can also show patients why they should continue treatment.  The patients are always excited to see their graphs."
Bruce A. Weiland DC – California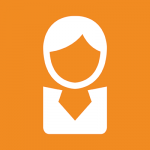 "This system helps me to locate the 'primary' subluxations, and identify the 'compensations'.  I no longer fall into the trap of adjusting just because the patient says 'But it hurts here, too, doc!  Can't you crack that one too?'  When a patient sees their graph, and has a basic understanding of what it means, they want clinical improvement – not just 'popping' every sore spot."
Peter J. Szakacs, DC – The Villages, FL
"I can't imagine actually practicing without it anymore, I wouldn't go back the way we use to work."
James Myers DC – Charlotte, MI
"Sense Technology works for you and whatever you need to have done, it's done."
Patrick Smarch DC – Allentown, PA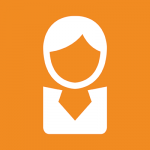 "If you wish to feel like a Chiropractic Scientist and healer PulStar is the technology of choice."
Brad Batchelor, DC – Boone, NC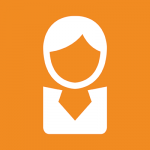 "Besides the remarkable results from a spinal correction perspective, it helps the patients clearly understand their individual treatment plans and needs. When the patient sees the PulStar graph, it's easier for me to prescribe and visually show where therapies need to be applied and why they are being used.  This way I am more able to get the patients through to wellness care and a more complete recovery."
Peter Cox, DC – Charlotte, NC
---
Essential Elements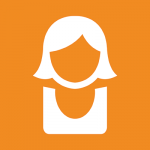 "I suffer from piriformis syndrome. I seek chiropractic care weekly and attend Pilates several times a week to keep my hip from worsening. However, when I ride my horse for more than 2.5 hours, my hip begins to hurt—and hurt a lot. By 3 hours of riding, I'm in so much pain I have to get off my horse and walk around for a few minutes. When my hip reaches this level of pain, it will hurt for a couple of days and be painful when I sleep. I was delighted to find out that the miniPhaser took the pain away the same day I rode, that night and the following day. I did not limp as I usually do and when I visited my chiropractor, and he was amazed as well that my hip was not totally "locked." This is a huge boon for me, as this hip issue becomes an impediment to my dressage riding and long trail riding in the summer. Thanks for making this!"
Jan P.- Patient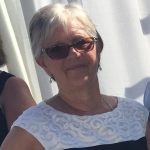 "You have come as my angel of mercy. Three years ago, I fell and broke my ankle, also injuring tendons across the bottom of my left ankle. Even though the bone and tendons did heal, the pain did not go away … Remarkably, within 3 hours of applying [Essential Elements] … I began to feel better. By the second day … the pain was minimal, compared to what it had been. So by the third day, we contacted you again to order more lotion to insure that we never run out."
Click here to read Carrie's full testimonial, which includes a 3-month follow-up of her condition.

Carrie – Patient (British Columbia, Canada)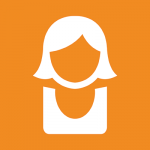 "As a chiropractic assistant in a busy practice, I take care of many hurting patients in a day. Due to the nature of my job, I can easily turn into another person the doctor needs to care for. I started using Essential Elements because my lower back was hurting and was limiting me… After applying Essential Elements to my lower back and gluteal muscles, the pain resolved quickly. To my surprise, I didn't have to reapply any additional lotion. I would recommend this product to anyone with muscle or joint soreness."
Sherrie – Patient (Pascagoula, MS)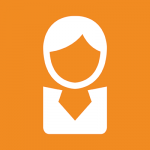 "I am 72 years old and consider myself to be in fair physical condition and reasonably good health. Since being introduced to Essential Elements Lotion, I am convinced it is an 'essential' part of treating/relieving various aches and pains … I was having problems with my neck that went on for about a year … after using the lotion and receiving some additional therapy, I have not had any more issues … Thanks for a great product. Don't want to run out!"
Richard – Patient (Pennsylvania)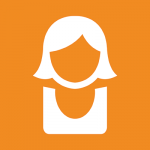 "I have to admit I was skeptical. I have had trouble with shoulder pain for about 20 years. I underwent shoulder surgery … but the shoulder remained painful. I went through physical therapy, took non-steroidal anti-inflammatory medications and used several over-the-counter muscle/pain creams, without improvement. Then I used Essential Elements Lotion twice daily. In about a week, I realized the shoulder pain was no longer waking me at night. After about an additional 2 weeks, I was able to use the cream only on an "as needed" basis. I am pleased to admit my skepticism was wrong!"
Ann – Patient (Maryland)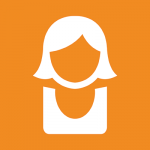 "I was experiencing some swelling and soreness in one knee and accompanying pain in that leg. I dreaded sitting down and getting up. And walking without wincing was becoming more difficult. I did not know what to expect but after the first application, I felt there was some improvement. I continued to use it several consecutive days, once in the morning and a couple of times at bedtime. As I write this, within a week of first applying the lotion to the painful areas, I have no pain in that leg. I will continue to use the lotion and be sure I have a tube with me at home and on trips. Thank you for creating such an easy way to relieve my painful problem."
Judy – Patient (Edenton, NC)