An Innovative System for Elevated Treatments:
The PulStar Difference
PulStar provides the most trusted visualized analysis and instrument adjustment system for practitioners seeking flexible, innovative advantages and elevated patient experiences.
The PulStar Advantage -- Cutting-Edge Features Fitting for Every Clinic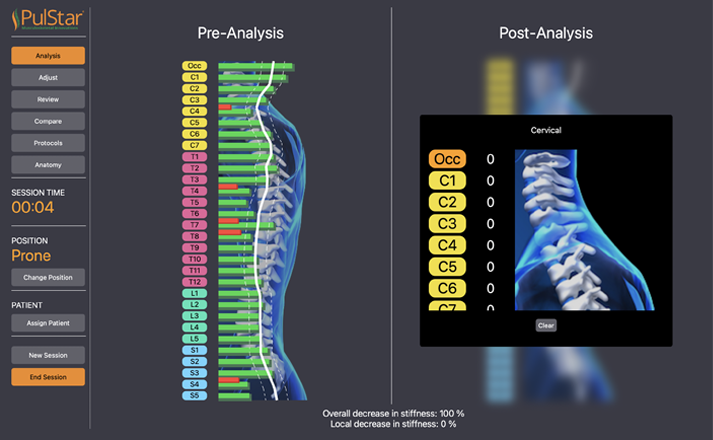 Full Spine Display for Enhanced Analysis & Improved Patient Comprehension
PulStar is the only computerized instrument adjustment system that shows you and your patients the full spine displayed on the screen.  No switching views, no important vertebra lost in translation–never miss crucial details (or the opportunity to help your patient better understand your analysis).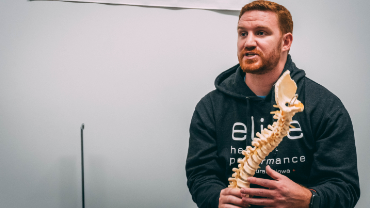 Unmatched Patient Education Opportunities
Engage your patients with easy-to-understand analysis alongside data-proven progress comparisons from before and after treatment and adjustment.  Featuring comprehensive, intuitive graphics designed to offer patients insight, PulStar offers a simple, effective way to communicate pain, treatments, and analytics with patients.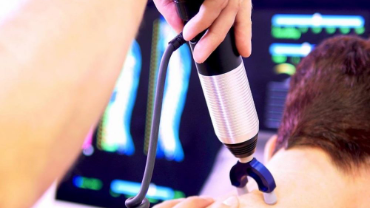 Quiet, Comfortable, Pain-Free
Your patients seek results–but their experience matters, too.  The PulStar system was designed with optimal patient experience in mind, that's why we crafted a quiet, comfortable instrument that's pain-free.  Our 65-decibel PulStar ensures your communication with patients is never strained or interrupted while our flexible and customizable impulse options guarantee pain-free treatment that gleans helpful analytics and provides promising results.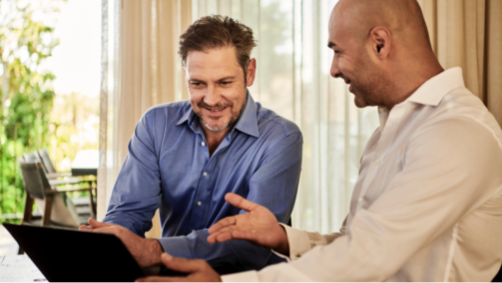 Affordably Invest in Your Practice
Most computer-assisted adjustment instruments on the market can cost as much (if not more) than a new car.  At PulStar, our goal is to help Doctors of Chiropractic and patients alike better understand the value of visualization.  That's why we've made the effort to ensure we provide packages and options that fit into almost any practice's unique budget.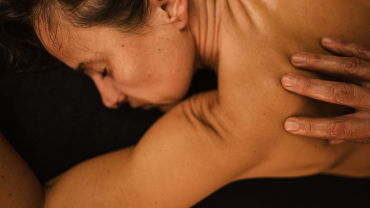 A Comprehensive System for All Tissue
Provide your patients with holistic care with PulStar's uniquely designed system created to cater to both skeletal and soft tissues.  Invest in a system that offers complete care in a single tool.  Enhance your patients' experiences with a comprehensive system that provides dual treatment, reduces the need for movement during treatment and procedures, lowers costs, and increases visit efficiency all at once.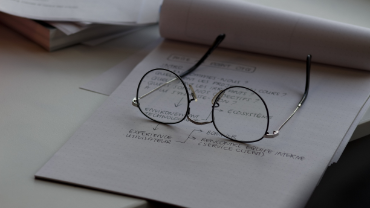 All-Inclusive Lifetime Maintenance Programs
At PulStar, we know your choice to invest in visualization is just that–an investment.  That's why we're dedicated to helping you protect that investment for longevity and years to come.  We proudly offer our customers all-inclusive options for lifetime maintenance programs to help ensure the health and wellness of your innovative system.
How We Stack Up Against the Competition
It's no secret we're not the only computer-assisted adjustment system on the market. But like most tools, not every adjustment system is created equally
PulStar
ProAdjuster


Sigma

MyoVision


ScanVision

Neuromechanical Innovations


Impulse

Activator


Activator V

IMPAC Inc


Arthrostim

Instrument Adjustors / Visual Analysis
Both
Both
Visual Analysis Only
Adjustor Only
Adjustor Only
Adjustor Only
Provides measurement of adjustment response
✓
✓
✓
✓
X
X
Full Spine Display
✓
X
X
N/A
N/A
N/A
Easy to Understand Measurement Display
✓
X
✓
N/A
N/A
N/A
Sound Level less than 65 dB
✓
X
✓
N/A
X
X
Includes Networkable - Cross Platform Database
✓
X
X
N/A
N/A
N/A
Displays Last Visit Patient Analysis
✓
X
X
N/A
N/A
N/A
Low, Controllable Preload and Analysis Settings
✓
X
N/A
X
X
X
Demonstrated Peer Reviewed Examiner Repeatability
✓
✓
✓
N/A
N/A
N/A
Graphic and Analytical Pre and Post Analysis
✓
✓
✓
N/A
N/A
N/A
3 Modes of Multiple Impulse Therapy (Myofascial, Osseous, Point)
✓
X
N/A
X
X
X
Up to 90 Impulses per Second
✓
X
N/A
X
X
X
Prone, Sitting and Standing Positions
✓
X
N/A
X
X
X
Extend Your Career
✓
✓
N/A
X
X
X
Control From the Impulse Head
✓
X
N/A
✓
✓
✓
Pre-set Force Settings for Each Vertebra
✓
X
N/A
X
X
X
Customized, programmed force settings at the patient level
✓
X
N/A
X
X
X
Advanced Protocols
✓
✓
N/A
X
X
X
Adjusting in Motion
✓
✓
N/A
X
X
X
Portable System
✓
X
N/A
✓
✓
✓
Speech enabled
✓
X
✓
X
X
X
Marketing Program
✓
✓
✓
✓
X
X
Printable Patient Report
✓
X
✓
N/A
N/A
N/A
iPad companion program for front desk
✓
X
X
N/A
X
X
Find out more about how PulStar can change your practice and extend your career today
We can customize any of our systems. Just reach out to find more.
Perfecting Patient Care,
Enhancing Patient Experience:
How PulStar Benefits Your Practice
It's no secret we're not the only computer-assisted adjustment system on the market. But like most tools, not every adjustment system is created equally

Improved Analysis Results

Superior Patient Experience

Unmatched Features to Meet the Needs of All Patients

Elevated Credibility & Improved Reliability

Unmatched Ease and Simplicity

Unrivaled Patient Retention & Referral
Reviews from Real Doctors of Chiropractice
Of course, you don't need to just take our word for it. Hear what other Chiropractors have to say about PulStar and how our systems improved, enhanced, and elevated their practices and patient experiences.
Ready to find out how PulStar can help you?
Ready to Bring Your Clinic to the Next Level? Schedule a One-on-One Live Demo
We've spent over three decades developing cutting-edge systems dedicated to improving your practice and enhancing your patients' experiences.  Are you ready to experience elevated and innovative systems that can revolutionize your practice?
Connect with PulStar today to schedule your own one-on-one LIVE demo to see how PulStar can set your practice apart from the rest.